Make Your Own Journey towards a better land:
"Drive on empty roads with nothing in your mind except your dreams". Make your drive best by making your way through adventurous places where you have much to explore. Drive safely and passionately as "You are the king" and no one there is to interrupt you. It depends on you people whether you choose a driver for traveling or you put your own hands on the steering to make your journey more delightful and memorable. Forget about everything, focus on your way, grab your keys and say "HELLO" to roads and beautiful views.
What Car Sharing Is?
Car sharing is basically when you can book cars by the hour or day, last-miunte or in advance. One can reserve cars online or through mobile apps. Booking is available 24 hours a day, 7 days a week. One can unlock the car by the phone or membership card.
What Rental Car is?
You people can rent by a day, a week, month or a year. You can register by going down to office with the relevant documentations and filling the paper requirements and essentials.
What's the difference Dude!
Car Rental is just like a supermarket, which offers an unparalleled variety in the car selection. Car rental can offer more attractive prices. But you need a paper work and documentation.
Car sharing you can say is similar to a convenience store which offers a flexibility for shorter trips. It cannot match with the rental cars when it comes to pricing.
In flexible words if I conclude the difference between car sharing and car rental self-drive, Car rental is basically for long overseas trips, and car sharing is for shorter trips.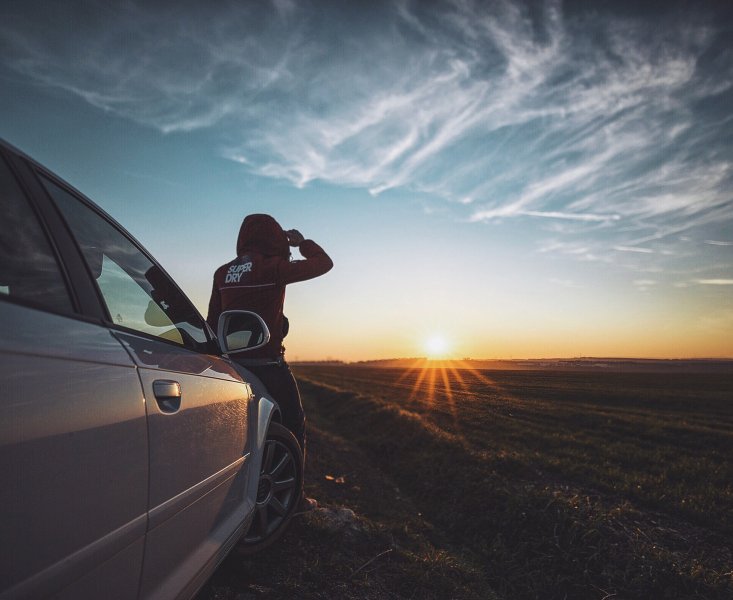 | | |
| --- | --- |
| Car Rental self-Drive |  Car Sharing. |
| When you are planning for a long vocational trip. | When you need a car right away. |
| You want to put your hands onto the steering for more than 24 hours | When you are planning to drive for a shorter period. |
| Yes you drive everyday | You don't drive at daily basis, |
| When You wanna plan for overseas tours. | Yes, you want to run a bunch of quick errands in a row. |
Road trips bring the sense of freedom, pleasure and the most best feeling ever especially when you are driving yourself, isn't it? Do you want to enjoy self-drive car rentals plans with full flexibility?
As we people know travelling has become an important part of life and with increasing leisure travels, people are opting for self-drive rental cars because they want to taste the real flavor of life by exploring outer world. Owing to this thing, we see an increase in the number of self-drive rental cars. Every good traveler who wants to travel need a standard company for acquiring self-drive rental cars with reasonable cost effective packages.
By this process, you can simply check out the website and check the price against the desired vehicle by just simply entering the pick-up and drop-off locations, this thing would kick off the price research for which you people are wandering here and there. Take a good breathe and see what we people have.
You would have looked for a number of self-drive rental cars, and undoubtedly you people might have searched for the best cheapest car rental packages after comparing with different websites and agencies. Yes! You are on a right path, here we are providing you with best car rental facilities with standard convenient packages.
No hassles, No worries and No Kilometers capping. Drive as much as you want and pay only for what you are driving. Yes, you must build a beautiful plan for the vacations and enjoy flexible drive with us.
You Need Guidelines,Yes!:
Think You've now got a perfect vehicle, be careful however.
Book through a broker where it is possible to do cancellations and amendments in case of change in a plan occur.
Do cancellation in the allotted time so you don't have to pay extra charges in case there is change in a plan.
Set a reminder in your schedule for the last amendments.
Which is the best Rental Car:
Yes you re confused, you are not able to chose the best vehicle. First search for the websites which are offering you with the best deals
Is This Car has Flexibility:
Flexibility means that the car has flexible prices in range. You can simply sacrifice a little comfort for the best deals. Most of the rental car agencies have the same prices for 24 hours as well as for 48 hr's rental. Alter your time of travel to get the better offer out of your rental.
Fuel Policies:
Whenever you are booking rental car don't forget to consider fuel policies as most of the people don't consider fuel policies. Every car rental company does the only logical thing of offering a rental vehicle whose belly is full of fuel and the vehicle should be full on return.
Sorry to say, there are some  rental car companies who rather offer a " FULL TO EMPTY" policy which means you prepay for a tank full of  fuel, so need to return the vehicle as near to empty to get  the cash worth.
It may be fine because some of you guys have the convenience of not filling up the vehicle toward the end of the rental period but the truth is it's the benefit of that company so make sure you are following the terms or conditions properly.
Price of a tank full with fuel
Does it charge the same for refueling?
Is there a "refueling charge" which is compulsory in the list of extra expenses?
Is there any discount on refueling?
Where is my location?
Before you book for rental car, make sure the website has given the pick-up location or not. If you are driving with us, make sure you are familiar with the website. We provide you with the exact pick up location area, track it down before you book.
Why Rental Cars Are Better:
If we specifically talk about India, it has a pervading taxi and cab culture which still requires to adjust to the idea of self-drive rental cars. Once you know what are the joys of self-drives, you will never go back to sitting in the passenger's seat. You would like to enjoy the trip with your partner, friends and family by putting your hands on the steering.
1. Best Thing Is Privacy in Rental Cars:
We mostly find times on weekends or in vacations, which is the best and quality time. While sitting in a taxi or a cab you would feel insecure and being hesitated you won't be able to enjoy the real pleasure of journey. May be the taxi driver would laugh at your jokes and comment on your dilemmas.
It would be more irritating for you people, if you are going with your partner, there would be no privacy. Say Hello to Mr Driver and Good Bye to your Romance.
2. Safety:
As drivers are the most exhausted and tired people, sometimes they are least paid and that's why most of the time they are not on the top of their senses. So it's not safe to travel with such a person who's mind may rush any time. It's better to drive at your own, it would be much safer and good
3. You have a Freedom:
When you are on rental car self drive,"You are your own boss". Going on a self trip gives you a freedom and takes all your fears, fuss and irritation which you may encounter when traveling with some unknown as a driver. You are free, you have only one motto because you need not to worry about the thing that you have to reach somewhere else, which is one of your driver's issue. Feel free to travel.
4. Cost:
Another plus point of self-drive rental cars vs cab is cost flexibility.Contrary to the popular belief that rental cars are costly, Zoom car in India provides self-drive cars at less than half of what a taxi or cab would charge you. A simple cab in India would charge you 3000 for 243 approx. Whereas if you are looking for a self-drive  rental-car, it would charge you less than 3000 which  a cab do for the same distance. Its time to show a punch to the cabs and choose Zoom cars.
Which Rental Cars I should Choose:
Dose it have enough space for your all luggage?
Does it have enough energy for longer and adventurous journeys?
Is it the right transmission to suits.
You might have look on different cars and feel like they are very expensive, Here we are to provide you with the best driving deals that will get you started on a journey.
Technology and Rental cars:
Web based services has simplified the process of renting cars till a great extent. It has balanced the problem of long paper works.
Rental firms nowadays are moving towards this service as it is paperless and saves much time of you people. What you people have to do, you just have to simply upload the snapshot of driving license. This license is verified at the time of taking possession of the vehicle which you have rented. Each company has its own policies, rules and Tariff calculations which differ from one firm to another.
What are you waiting for:
"You are the Master, You are the slave". Keys are in your hand. Self-drive rental cars give you a beautiful opportunity to explore your stamina and judge your own talent. You are here to drive, Grab your keys and feel free to drive.Enjoy your vacations with no hesitation as it is the best time to give yourself a chance to explore the beauty of this world by making new turns.
---
---